Robert Edward Weaver received two medals from the prestigious Society of Beaux Arts Architects for his design for a mural in a country house in 1935-1936.
Murals for the U.S. Naval Air Station, Alemeda, CA. In 1943 REW was commissioned to create a series murals depicting the development of California for the air station's Officer's Mess. These images were taken at the air station 50 years after they were completed. The murals show some paint loss but retain their historical significance. Since the air station's closing, it is not known if they still exist.
Arrival of the Spanish missionaries.
Spanish development of California.
Modern day California depicting agriculture development and arrival of the aviation industries.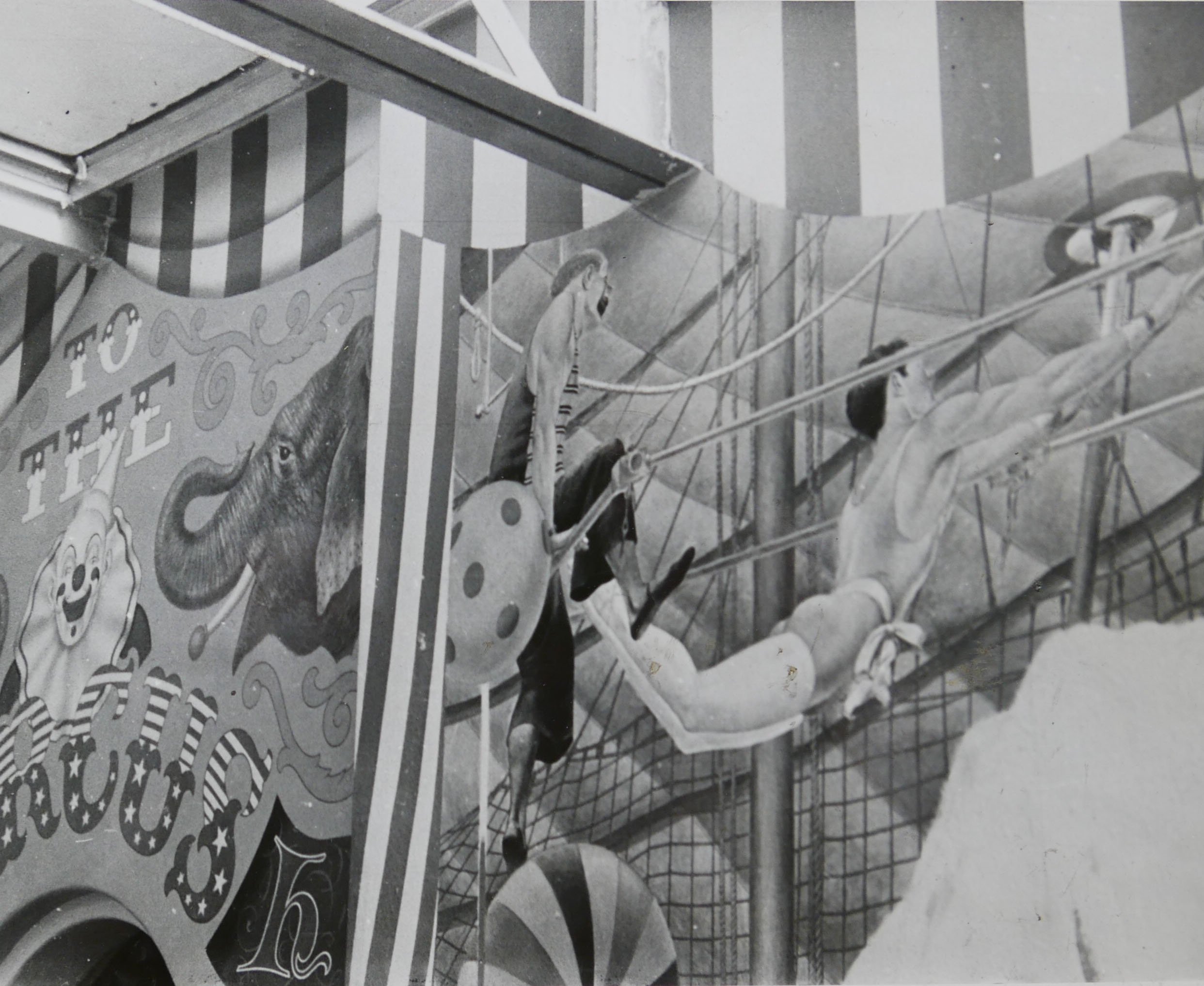 Detail image of the mural.
REW working on the Methodist mural.
Nurses and child patients visit the solarium for a look at REW's work in progress.
REW with two of his students working on the Lilly murals.