"Spring Hats" 1949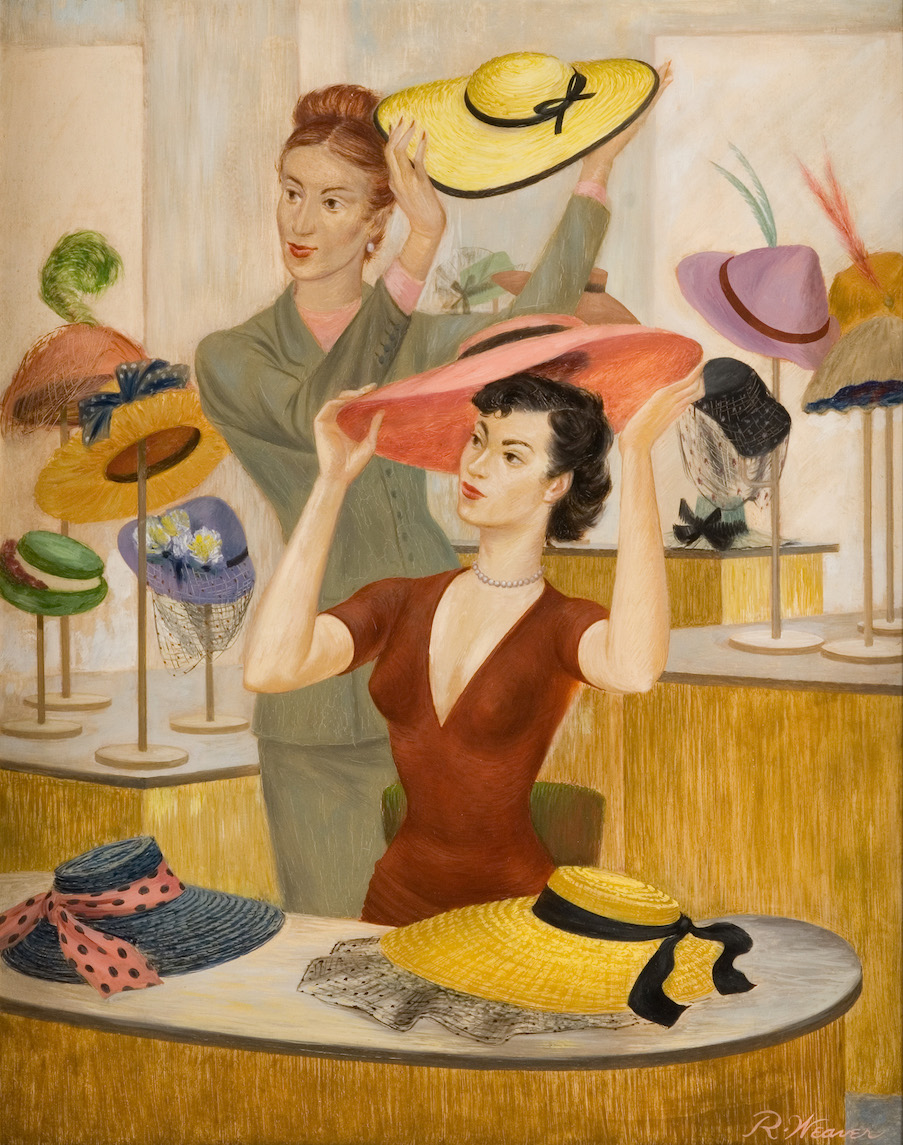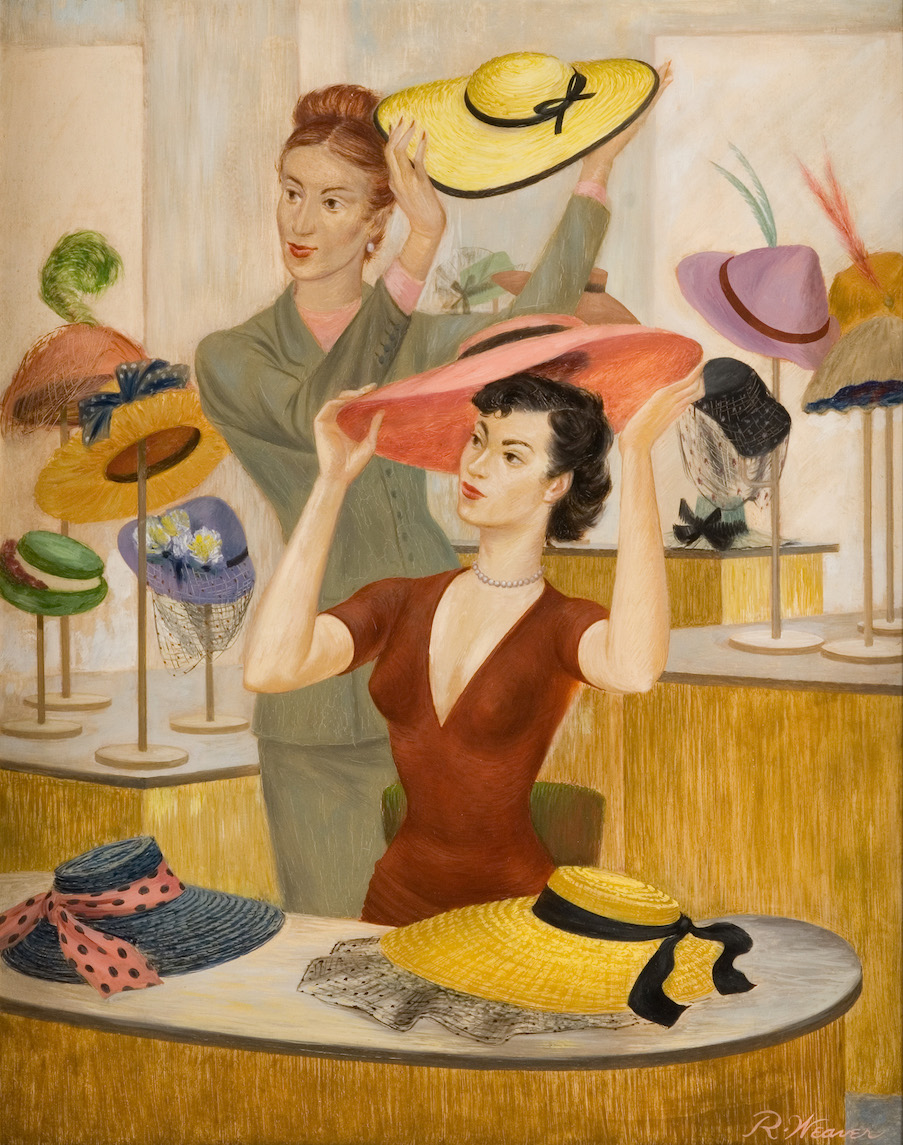 "Spring Hats" 1949
"Spring Hats" c. 1949*
This is a wonderful example of REW's outstanding ability with color and composition. The subjects pictured were in the millinery department of the William H. Block Co. of Indianapolis, IN. The work was exhibited at the Grand Central Galleries, NYC, and the Hoosier Salon Exhibition 1/19—2/10/1951. Click on thumbnail to see the full image.
This Giclee print captures the whimsy of the shopping experience at a well known Indianapolis department store of the age. Each print comes with a certificate of authenticity, and a facsimile of the artist's estate stamp. Each print is produced one at a time to maintain the quality of color. The image measures 20 inches in height and 15.75 inches in width, with a 1.5 inch border for framing purposes. The print is shipped to you rolled in a tube via USPS, insured, priority mail. All proceeds from sales go to maintaining the works of REW.
What is a Giclee print? Please watch this very informative video.
https://www.youtube.com/watch?v=WWszUvTezRQ
Each limited edition Giclee print is printed on Canson Printmaking Rag, 310gsm, 100% cotton.
https://www.youtube.com/watch?v=VW_iwZGA0dg
Prints are produced by R. J. Phil, Fine Art Photography